St Andrews Primary is a lively learning community, where rich learning and whole child development is valued.
Our school offers students access to the latest technological equipment, to assist in providing motivating, interesting and quality learning and teaching experiences.
State-of-the-art technology
St Andrews Primary makes use of the latest technological equipment such as iPads, Macbooks, Chromebooks and STEM resources, which include robots, droids and 3D printers. All classrooms have network internet access. Students have daily access to iPads and Chromebooks, which are used to redefine classroom lessons and activities. Each student has their own email address and username so as to be able to work collaboratively with their peers and teachers.
St Andrew's students experience STEM activities through the use of both high tech and low tech resources. Science, Technology, Engineering and Mathematics is integrated throughout the KLA's, providing rich learning experiences.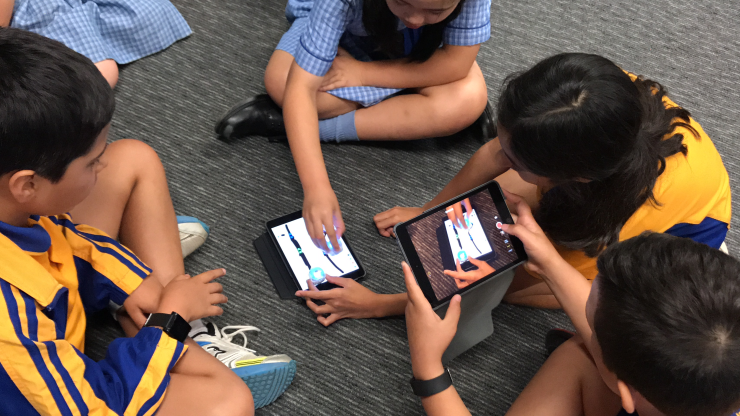 School library
Our library has an extensive book collection comprising of high-quality children's literature for our students to use and borrow. Our teacher-librarian works very hard to provide excellent investigative and research experiences, to develop the students' skills in this area.
The library also offers opportunities for students to visit during lunchtimes, to read and borrow. In addition, the library is also used as a meeting place for presentations and information evenings for parents and staff.